Posted on August 30, 2018
As you may know, on January 4th, 2017, the world lost a prominent voice for change. That was the night Dan McDermott, that great man we knew and loved, passed away after months of battling cancer.
We all knew Dan; heavily passionate, sometimes even stubborn, in his fight for a brighter tomorrow, for all of us. A true activist who dedicated his life to improving the lives of all of humanity. Dan's time in the trenches may be over, but we at Sierra Club Ontario Chapter would just like to say that the battle will continue!
We will carry on his influence.
Dan McDermott was a hero in his own right and we made sure that it is recognized by all in the form of a plaque dedicated to his life and his efforts. Sierra Club's Ontario Chapter would now like to humbly invite you to our public reveal of Dan McDermott's memorial plaque.
Save the date for 13:30 on September 15th, 2018, at the Rectory Café on Toronto Island. Please RSVP via email to ontariochapter@sierraclub.ca if interested.
Thank you and we hope to see you there!
Best Regards,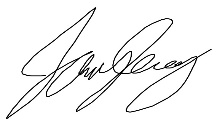 Jerry Dong
Ontario Chapter Coordinator
Sierra Club Canada Foundation
---
If you would like to help us continue Dan McDermott's legacy, please consider donating to the Dan McDermott Legacy Fund for Environmental Protection.