Posted on December 27, 2017
My name is Nick Bakish. I live in Montreal and have been a committed Sierra Club volunteer and donor for many years.
Recently, I was able to make a significant gift of support to Sierra by donating some of my shares. I know many of my friends and colleagues are making charitable gifts this way, too.
It was something I had been thinking about for a while, and I was thrilled to be able to make this happen just a few weeks ago. All contributions to Sierra are meaningful, but I knew my gift at this level could make a real impact.
In 2018, Sierra will be tackling some pretty challenging campaigns. They go up against very big players, and I know they need the funds to carry out this tough work.
If you are in a position to do this, I hope you'll give it serious consideration. Here's a handy snapshot of how it works.
Sometimes we forget about the shares we have, or we are looking for an opportunity to divest of shares from things like fossil fuels. Combine that with year-end donations on our to-do lists makes this a great time to do both. You can donate securities in the form of either stocks or mutual funds or both.
The Canadian government has provided a a great incentive for you when you donate securities. You pay no tax on the capital gain, and you receive the added benefit of a charitable tax receipt for the market value of your shares on the day you donate them.
A lot of us are thinking about tax time right now and wanting to make the most of our charitable giving right at the end of the year. You can multiply your impact by donating some of your shares and make a huge difference for the environment when you do.
I'm glad I did and feel deeply rewarded for doing so.
Thank you for supporting an organization so worthy of our investment.
Wishing you and yours a happy and safe holiday,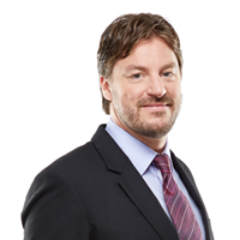 Nick Bakish
Board of Directors
Sierra Club Canada Foundation