Board of directors
Sierra Club Canada Foundation is a democratic organization. Board members are elected by our members at our Annual General Meeting.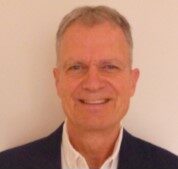 Ole Hendrickson (President) (he/him) was employed by the Canadian Forest Service as a forest ecologist and by Environment Canada as a biodiversity science advisor prior to his retirement in 2012. While working at the now-closed Petawawa National Forest Institute in Chalk River, Ontario he became involved with nuclear waste clean-up issues at the nearby Chalk River Laboratories, and continues as researcher for the group Concerned Citizens of Renfrew County and Area. He has served on the board of Ottawa Riverkeeper; co-chaired the City of Ottawa's Urban Forest Citizens Committee; served as Editor-in-Chief of the journal Biodiversity; written occasional columns for rabble.ca; and is currently president of the Ottawa River Institute, a small non-profit environmental group in the upper Ottawa Valley. His involvement in Sierra Club activities began in graduate school in the U.S. when he worked to oppose nuclear fuel reprocessing and advocated for increased land area in the National Wilderness Preservation System. Ole enjoys outdoor activities such as hiking, bicycling, canoeing, camping, birdwatching and cross-country skiing.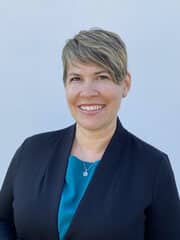 Emily Heinrich (Treasurer) (she/her) is an accounting and tax professional with over 16 years of progressive experience working in public accounting, serving clients in a multitude of industries. She holds a Canadian CPA designation as well as a U.S. CPA license, and has a Master of Accounting degree from the University of Florida. She is a people leader and has been recognized for her excellence in mentorship and coaching. Emily can trace her roots as an environmental activist back to her childhood in the Florida Keys where she grew up with a self-sustained water system, a composting toilet, and an appreciation for her impact on the environment. She has lived on the west coast since 2006 and enjoys outdoor activities, including hiking, kayaking, and biking. She cares deeply about fostering kindness and consideration for each other and the environment and stands up for social justice and environmental protection.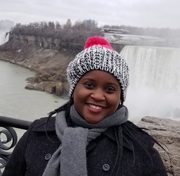 Juliet Rennick (Secretary) (she/her) is passionate about environmental policies, environmental law and sustainable development. She holds a Bachelor of Science degree in International Business Administration, a Graduate Certificate in Government Relations and a Master of Science degree in Environmental Policy and Law. Her passion for sustainable communities and smart cities has seen her work with environmental not for profits in Kenya, Finland and in Canada. Juliet believes in a multi- disciplinary approach to advancing policies that result in sustainable cities and good governance of natural resources. She likes to swim, is enthusiastic about public transport in cities and enjoys quiet walks in nature trails.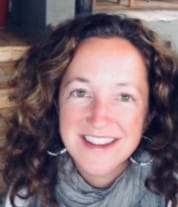 Dr. Isabelle-Anne Bisson (Quebec Director) (she/her) is an expert in environmental impact and community needs assessment, helping communities and organizations achieve sustainability. Dr. Bisson has over 20 years of experience as a scientific consultant, coordinator and manager of science and conservation projects globally. She has lead projects for the United States' Department of Defense and headed a program in Uganda for a United States Agency for International Development initiative. She completed a B.Sc. and M.Sc. in Science at McGill University in Montreal and a Ph.D. at York University in Toronto. She went on to conduct post-doctoral research at the Smithsonian Environmental Research Center and at Princeton University. In 2014, she co-founded and is now solely running a firm that offers expert services in sustainability. Recently, she worked closely with northern Aboriginal communities and the environmental challenges they face with ongoing development and she presently works with the Mohawk community of Kanesatake QC on various environmental projects. She is fluent in French, English and Spanish.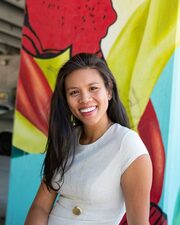 Jessica Murray (Ontario Director) (she/her) is Canadian-born Chinese and has lived in Toronto, ON her whole life. She is a mother to twin toddlers and currently lives in Toronto east end with her family. She works in Markham, ON with her father as a real estate sales manager. She is passionate about housing as a fundamental right (for all species!), home affordability, and the intersection it often comes up against in urban planning and building a sustainable city. Prior to her role in sales, she was a yoga teacher, ceramicist, and artist. She went to Queen's law school where she had intended a career in animal/environmental law, but life had other plans. She is most proud of her tomatoes that thrive even in her shady city lot, and raising her kids to respect, love, and wonder at nature. She is a rock climber, and loves climbing in Beaver Valley among the cedar, cooing rock doves, and soaring turkey vultures. She brings active listening, an openness to learn, and values kindness in relationship with all of creation.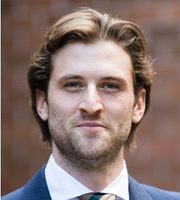 Owen Leggatt Stewart (British Columbia Director) (he/him) is an Aboriginal rights lawyer who was born and raised on the West Coast of Canada, where a love of fishing and camping has fuelled a growing concern for protection of the environment. Owen has been involved with environmental issues and organizations for over a decade. He has been a streamkeeper, worked for the Department of Fisheries and Oceans, and volunteered with the Pacific Centre for Environmental Law and Litigation. While Owen has deep roots in British Columbia, he has lived in or travelled to almost every province and territory in Canada, instilling a keen interest in the diversity of the country.
Owen briefly considered a career as an outdoor guide before questionably deciding that an office life would suit him better. Owen remains an avid backcountry camper and can be found gardening, fishing or cooking.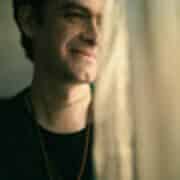 Autumn Trainor (Sierra Youth Director) (they/them) is a mental wellbeing and climate justice advocate, researcher, and activist from Mi'kma'ki and residing in Tiohtià:ke. They have been active in the climate and social justice movements for over a decade. Autumn has taken the knowledge they have gained from their studies and activism, and are working to raise awareness of the effects of the climate crisis on mental wellbeing. They hope to help foster a better understanding and expression of our emotions and enable a healthy progression to regenerative cultures through art-making and care.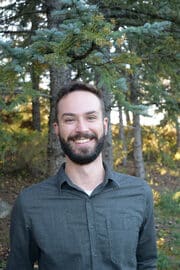 Jared Wolfe (Prairie Director) (he/him) is trained as an aquatic ecologist with over five years experience working on issues of conservation, water security, and climate change in the Prairie Provinces region. Originally from Saskatchewan, over the last two years, Jared has served as the Prairie Chapter representative to the Sierra Club Canada Foundation Board of Directors and contributed to the Prairie Chapter Executive Committee, the Justice, Equity, Diversity, and Inclusion Committee, among other national committees. Currently based in Ottawa, Jared continues to utilize his established relationships in support of the Prairie Chapter's efforts to progress sustainability and environmental protection. He has a Masters of Science in limnology from the University of Regina, and has experience working with a variety of stakeholders addressing environmental issues. In his spare time, Jared enjoys being outdoors in his garden and appreciating the biodiversity of Canada's forests, grasslands, and wetlands.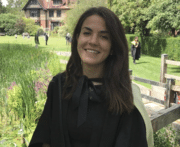 Katerina Fragos (Director At Large) (she/her) currently leads Netflix's global sustainability and consumer efforts, exploring how best to engage Netflix's millions of members on environmental topics. She also teaches a sustainability undergraduate course part-time at the McGill University Desautels Faculty of Management. Prior to this, Katerina worked at PricewaterhouseCoopers as a sustainability and climate change consultant and held numerous roles at Procter & Gamble. She has a Master's in Sustainability from the University of Cambridge and a Bachelor of Commerce from Concordia University. Her contributions to corporate sustainability were recognized in 2020 when she was named a sustainability leader by GreenBiz in their annual global 30 Under 30 list.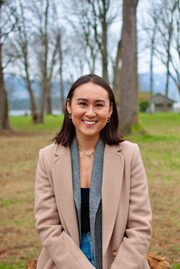 Brynna Kagawa-Visentin (Director At Large) (she/her) is an interdisciplinary environmental justice researcher, with experience as a coordinator and manager in climate and fashion justice, and conservation non-profits. She is passionate about investigating different core perspectives and concepts from the arts, humanities and social sciences to better design solutions that address the root causes of current challenges to just and sustainable futures. She holds a HBSc in Kinesiology at McMaster University, a BSc in Environmental Practice with distinction at Royal Roads University, and will be pursuing a MSc in Environment, Culture and Society at the University of Edinburgh in the Fall 2022. She has served as Chairman of the Board of the Sierra Youth Executive Committee (Sierra Youth Podcast) for the past two years and is committed to helping young people build the skills, knowledge and tools necessary to meaningfully engage in and catalyze environmental and social change.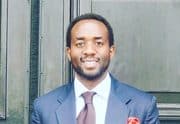 Bo Simango (Director At large) (he/him) is the CEO and co-founder of Aquafort, a startup developing a predictive data analytics platform for the finfish aquaculture industry. He entered the world of land-based aquaculture, to explore solutions related to fish health & welfare management issues that threaten global food security, ecosystem health and sustainable fish production. Having cofounded two previous ventures including a multi-award winning startup, he is deeply passionate about value-generating emerging technologies, the environment, and technological contributions to achieve the 2030 Agenda for Sustainable Development.
He has won a number of environment-related national and international awards and was recently made a finalist of the 2021 Clean50 Emerging Leaders award, an award recognizing Canada's top 50 clean tech leaders. Having initially worked in extractive industries and informed by those experiences, he is deeply passionate about eco-conservation and vitality. Bo possesses multi-cultural fluency and holds a B. Engineering and MSc.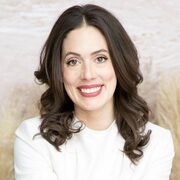 Lauren Scott (Director at Large) (she/her/elle) specializes in communications, with a focus on translating climate initiatives into strong action to deliver on commitments to the building and renewables sectors. Her marketing and communications background is leveraged to promote social and environmental responsibility as an approachable, yet critical part of business operations.
While completing her undergraduate at the John Molson School of Business in Montreal, she founded and implemented the institution's first association for commerce undergrad and MBA students focused on sustainability. Since that time, she established roots in the non-profit sector, having served as campaigner and spokesperson for an international animal welfare organization. She also managed the communications for two of Canada's largest cancer fundraising events.
In 2013, she returned to the private sector, where she was the communications and public relations manager for a market leader in innovative building automation and energy management solutions. She then was brought on as the Canadian communications advisor for one of the world's leading companies in the wind energy industry, where she was tasked with implementing a number of critical internal and external comms tools. At the end of 2017, she returned to the building automation and energy management sector to lead the brand's global demand generation strategy as they transform the performance and livability of the built environment.
Lauren served as President of the SCCF Board of Directors from 2019-2020, and Vice-President from 2018-2019.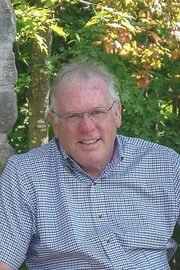 Barry Stemshorn (Director at Large) (he/ him) Barry's interests span environmental, animal, and human health. He served as Assistant Deputy Minister for the Environmental Protection Service of Environment Canada (2000-2006) following executive positions with the Canadian Food Inspection Agency and the Privy Council Office.
He led development of a network of veterinary laboratories in Latin America and the Caribbean Animal and Plant Health Information Network. He has been a consultant for the World Organisation for Animal Health, the Pan American Health Organization, the World Bank and Canada's Auditor General. In 2011 he served as Co-Chair for a study on mercury pollution for the People's Republic of China
Barry has been a Board member for the Ottawa Riverkeeper, Veterinarians without Borders, the Canadian Veterinary Medical Association, the Pembina Institute, and is a volunteer land steward for the Nature Conservancy of Canada to which he and Charlotte Rigby donated the Litchfield Lake Wetlands Reserve.
He enjoys cross-country and telemark skiing and cycling. His photos of The Fishing Bears of Canada's Great Bear Rainforest and other wildlife can be viewed at his website.
Barry was awarded the Queen Elizabeth II Golden Jubilee (2002) and Diamond Jubilee (2012) Medals for his contributions to Canada.
FAQ
Joining Sierra Club means you are becoming part of a connected and caring community dedicated to protecting, restoring, and enjoying a healthy and safe environment.

This is a crucial moment in history, both for confronting the climate emergency, stopping extinctions and protecting biodiversity, and fighting for justice and equity for all. Your membership helps will help us meet this moment and push for change. 

Your membership strengthens our voice when we speak out about issues you care about. You are also encouraged to take part in initiatives and activities led by your Chapter and to help us bring local issues to local, regional, and national attention.

Members in the Club provide leadership in many ways: through participation in the Club, they can work with other Club leaders to steer policy and program direction. Members are also eligible to be nominated to leadership positions on our Chapter Executive Committees and Board of Directors.

Become a Member!

Sierra Club Canada Foundation has local and national committees that meet regularly. If you are interested in joining us, please contact membership@sierraclub.ca to get more information.

The meetings are predominantly online:

– National Conservation Committee meets 1st Monday of each month
– Justice, Equity, Inclusion & Diversity (JEDI) Committee meets 1st Wednesday of each month
– National Communications Committee meets 3rd Tuesday of each month
– National Finance Committee meets roughly quarterly based on committee member availability
– National Board and Management Committee meet the 4th Monday of each month
– Ontario Chapter Executive Committee meets 2nd Thursday of each month
– Sierra Peel Group Executive Committee meets 1st Tuesday of each month
– Atlantic Chapter Executive Committee meets 3rd Wednesday each month
– Prairie Chapter Executive Committee meets 3rd Wednesday each month
– Quebec Chapter Executive Committee meets 1st Thursday each month
Below is a video of our 2022 Annual General Meeting.