Wild Child
Wild Child is an educational program of Sierra Club Canada Foundation and has been connecting children, youth, and families to nature since 2010.
Overview
The mission of our Wild Child programs is to provide child led, play based learning through repeated exposure to nature helping to foster a lasting relationship with the natural world.
Wild Child program brings fun environmental education and encourages staff and children to get outside, play games and age appropriate activities to learn about their environment and the other critters they share their community with. Watch a video below about the impact these programs have for children across Canada.
Wild Child programs
In January 2019, we expanded the Wild Child movement to Alberta as we strongly believe that all children and youth should have the opportunity to play and learn in natural areas.

One of the most notable accomplishments of Wild Child, is the capacity of bringing together a coalition of educational institutions that envision a better future for children. Wild Child provides opportunities for active exploration of urban nature and constructed deep environmental knowledge of the world around us. Wild Child Edmonton now has three established and recognized programs: 1) Nature Immersion, 2) ECO-Buddies and 3) Forest School. All programs provide child led, play-based learning through repeated exposure to urban nature.

Wild Child Edmonton

Wild Child NS Forest School programs provide opportunities for children, families, and child care providers to explore and discover our environment together.

Wild Child Forest School is a social enterprise of Sierra Club Canada Foundation – Atlantic Chapter.

Wild Child Forest School programs are held on Mi'kma'ki, the ancestral and unceded territory of the Mi'kmaq, and we acknowledge them as the past, present, and future caretakers of this land.

We are committed to running programs that connect children to the land through the lens of reconciliation, friendship, and relationship with the Mi'kmaq people. Through teaching the history of the land and its peoples, centering Mi'kmaq voices and stories, and by making this program more financially accessible to Indigenous families, we are committed to building long lasting relationships with the Mi'kmaq people.

Staff are encourages to broaden their understanding of the treaties and histories of the land, and are dedicated to the practice of learning and unlearning that is continuously needed with this work.

The main outcome we hope that children take away from this program is that we are not separate from the land; we are the land and what we do on it affects everything around us.

Wild Child Nova Scotia

Wild Child's mission is to provide play based learning through repeated exposure to nature and PEI's Wild Child Program encompasses 2 projects, Wild Child Nature Immersion and Wild Child Forest School. We also run some special projects whenever we get funding such as Pride ScOUTs, Roots and Shoots: a supportive space for gender creative kids and their caregivers (in partnership with PEERS Alliance), and Tales of Islandia (a nature-based Live Action Role Playing Game Program).

Wild Child Programs are a project of Sierra Club Canada Foundation, a national and grassroots non-profit organization committed to protecting our environment, communities, and future.

Thank you to our funders for helping us reconnect children and families to nature and play. Thank you to the PEI Wildlife Conservation Fund and the Rotary Club of Charlottetown, United Way, City of Charlottetown, Town of Stratford, Community Foundation of PEI and Jumpstart for your support for Wild Child Forest School.

Wild Child Prince Edward Island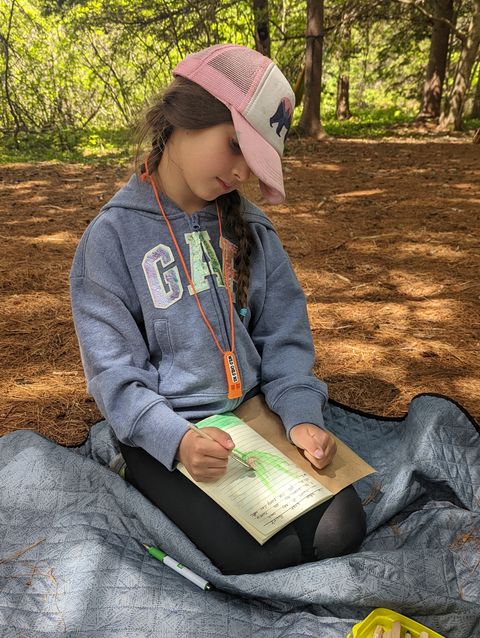 The goal of Forest Schools is to help children youth find inspiration, build self-confidence, and develop healthy self-esteem through skill development, hands on activities, and outdoor experiences.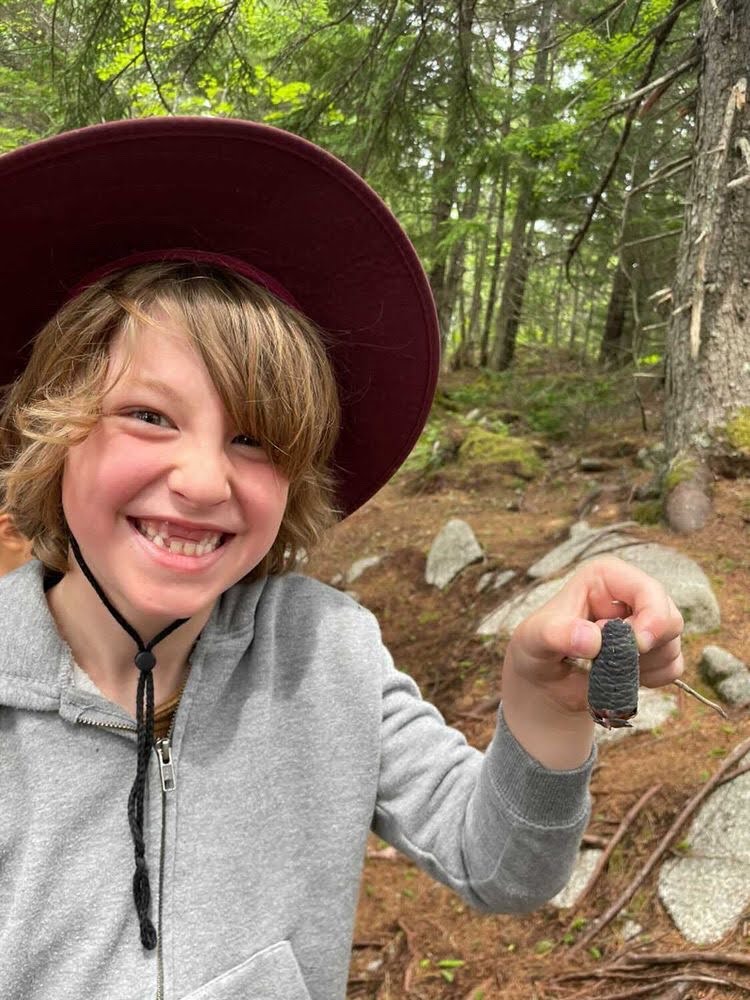 Over three visits, an educator will brings fun environmental education to child care sites, and encourages staff and children to get outside, play games and engage in age appropriate activities.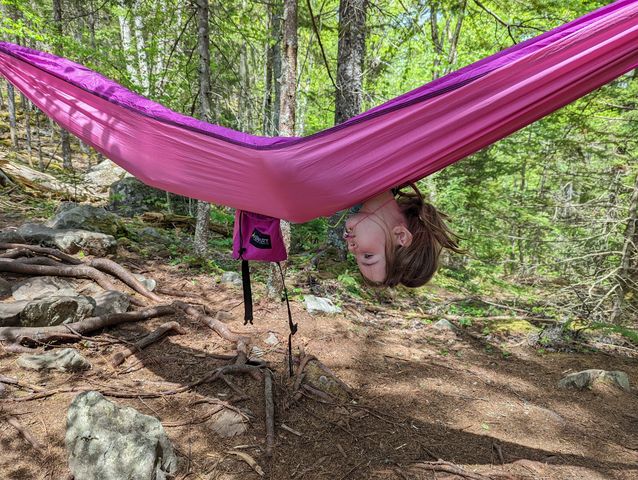 Eco-Buddies bring the Grades 4's, 5's and 6's outdoors using the basics of play and discovery! With an innovative, holistic approach to environmental education, classrooms get to connect with nature and become eco-literate.
This program is funded by