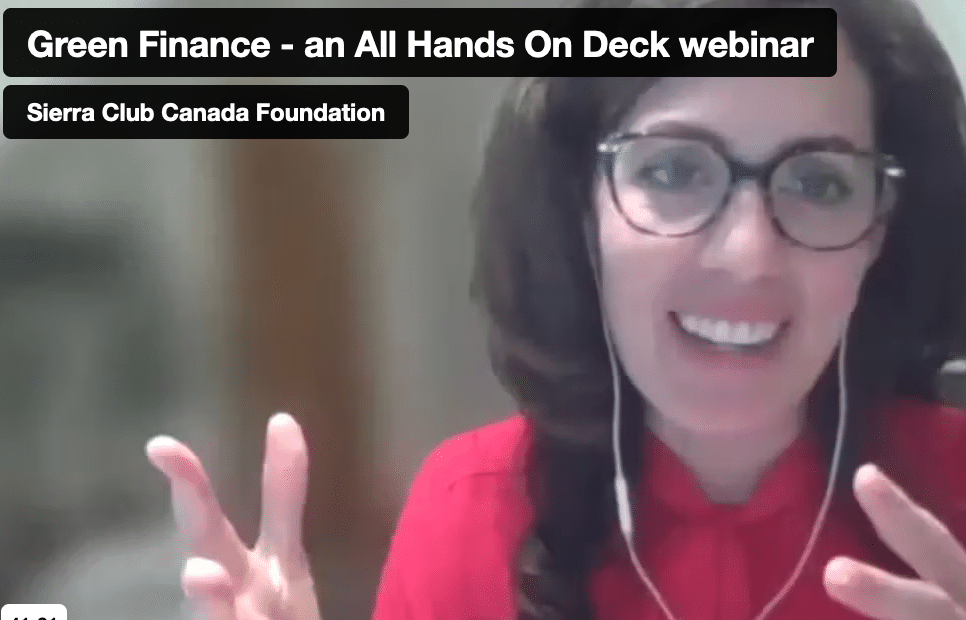 Green Finance – an All Hands On Deck webinar
Attend & register for the webinar
Date

21/10/2022

Time

Webinar recording

Host

Lauren Scott
*This event has already concluded
This webinar explores trends in green finance, green giving, and how by making financial contributions you can help shift some of the world's biggest problems – while getting a tax receipt!
The financial sector plays an important role in the fight against climate change by supporting some sectors and not others.
About the speakers:
Nick Bakish
Nick Bakish, a leading Montreal-based commercial real estate activist, impact investor and ESG proponent. Nick is a CFA by training, and founding partner at Group RMC. Nick has always integrated societal values into dealings with clients and business partners, his investment strategy, and his focus on environmental, social, and governance issues.
Christopher Richards, EMP
Chris is responsible for the management of WCPD's flow-through investments, presenting investment opportunities to clients & their representatives. He is also a Director of WCPD Foundation, managing Board activities and all aspects of donations issued through WCPD Foundation.
This webinar was part of our All Hands On Deck Webinar series. Sign up for news alerts on future webinars and other environmental issues on our home page: www.sierraclub.ca