Bay du Nord World Environmental Health Day 2023
Just Say No to Fossil Fuels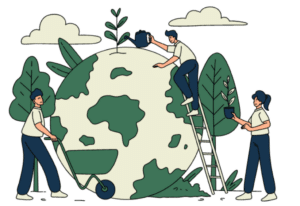 Join us for World Environmental Health Day and on September 26th, help us stand up for the environment with the International Federation of Environmental Health.
World Environmental Health Day is an international day to honor and advocate for the health of the environment by making a donation. The International Federation of Environmental Health hosts this day to promote knowledge about environmental health and co-operation between countries where environmental health issues are prominent.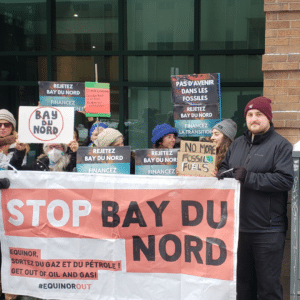 We respectfully urge you to donate (below) to our campaign against Equinor's plans to expand their business to Bay du Nord and to help us put an end to their planned oil project off the coast of Newfoundland and Labrador.
The Lancet 's 2022 report Countdown on health and climate change: at the mercy of fossil fuels makes it very clear that oil companies like Equinor will cause us to overshoot safe climate limits, with climate pollution that will overshoot 2040 emissions limits by 100% – unless we stop them.