Wild Child Across Canada and in the Wake of Hurricane Fiona
Across the Country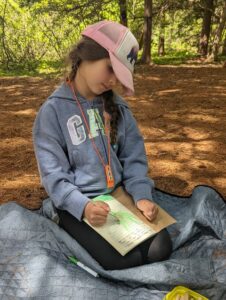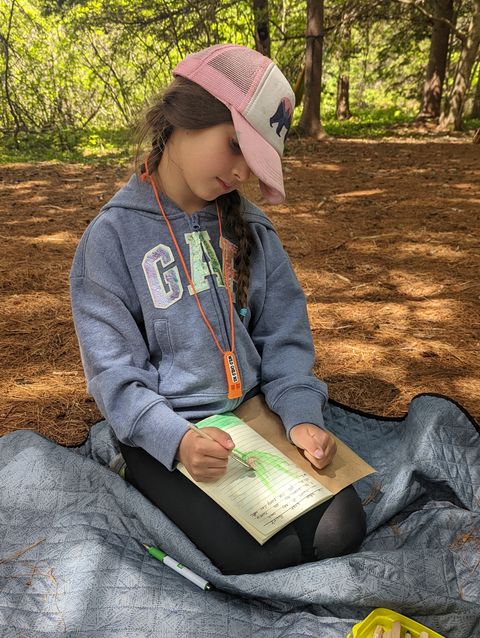 Wild child Edmonton, AB, Charlottetown, PEI, and Halifax, Nova Scotia continued to educate local youth in outdoor "classrooms" with the help of Summer Forest School Educators. Wild Child is a series of outdoor education programs by the Sierra Club Canada Foundation with programs across the country. By fostering outdoor education via child-led, inquiry-based learning, children are allowed to explore the natural world around them led by their curiosity. Whether it be team building, plant identification, fire starting, shelter building and more, children get the opportunity to explore nature and build confidence in an outdoor environment.
Walking through the Woods in the Wake of Fiona
Hannah Gehrels is our PEI Wild Child Programs Coordinator. Hannah wrote this shortly after Hurricane Fiona hit Atlantic Canada.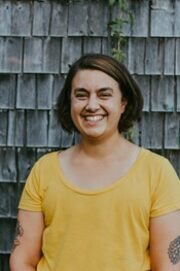 Yesterday morning we walked through 2 of our 7 of our wild child sites, and I spent the rest of the day crying. Relationship with land is specific – I've seen so many people posting about the loss they feel about specific trees that made them feel like home, or that they had a certain relationship with.
The woods has been my workplace, yes, but it is so much more than that. I have known these woods like the back of my hand. The specific curve of the tree by the water, the climbing branches of the 'good' climbing tree, the shape of the tops of the tree line. When I have walked through these woods in the past I would be flooded with memories of playing with certain kids, or specific imagination games that would only happen in particular parts of the forest, or remember a moment I finally connected with a kid about something that is forever connected to that specific place. This specific land in all of the seasons.
And walking through the woods yesterday, things felt unfamiliar and different, and was more destabilizing than I was expecting. I'm staying home today, as we have been asked to do, but all I want to do is visit all of my friends in the forest and begin processing the changes. I hope that many of the downed trees in the forests get left in the woods to have their second life in putting carbon back in the soil and being a home to many forest life.
The thing about loving land is that it's reciprocal. I love  this land and show that by cleaning and assessing and learning and also by grieving. And I must also remember that the land loves me back. And even through the devastation and changes, the land is still able to hold me and my emotions, and is going to continue being my teacher and shaping the person I will become. In time, there will be space for newness, and planting, and growth. We have already found different areas in these parks where we will be able to run programs in, and new memories will be made.
Be gentle with yourselves, and big love to all of those who lost houses, buildings, and livelihoods. I am here if there is anything I can do to help.
This article is part of our Fall 2022 newsletter, The Activist. You can find the full newsletter here.