Your moment of holiday optimism
Version française à suivre
The holiday season is upon us and I hope that each of you get to spend it happily in the company of family and friends.
But if you're on this mailing list then chances are, no matter what your holiday plans, at some point the topic of conversation will shift to the environment.
…and ouf, yeah, it's been a year.
So, in the interest of general well-being – and a due fairness to optimism – I want to take a few moments to highlight some of the good and great things that happened this year for the environment. Because there are a lot of victories worth celebrating at the dinner table that would not have been possible without your support.
Our chapter's work to fight plastic pollution, improve air quality, get Nova Scotia off coal, push for a new national urban park in Edmonton, and protect bird habitats in Québec are making a difference for nature. Across the country these chapters are motivating people to take a stand and to view the world around them in a new way.
Our Youth Chapter is raising awareness of the most crucial issues of our time and our Wild Child programs succeeded in getting kids outside in the environment for over ten thousand hours.
Together we've put pressure on governments, inspired new voices to join the environmental conversation, protected crucial habitats, and inspired future generations to enjoy and protect nature.
We're working for an environmentally just future for all. That goal isn't without its challenges. But nature can triumph against incredible odds and that should inspire us to do the same.
So, what's the "ask" in this email? Simple; don't forget to share the good stories too.
Happy Holidays from all of us at the Sierra Club Canada Foundation!
Conor
P.S. All this work is possible due to our dedicated donors and supporters. Please make a donation to our work today so we can continue this work.
P.P.S. Expecting some lively "discussions" about climate change this holiday season? Here is a resource that might help you dispel some common climate myths. Also did you know that we might be able to use solar parks to help support bumblebee populations – unrelated topic, but pretty good news worth sharing all the same.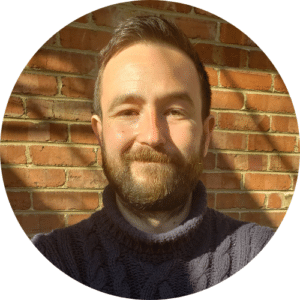 Conor Curtis
Head of Communications
Sierra Club Canada Foundation
Version française
Les fêtes de fin d'année approchent et j'espère que chacun et chacune d'entre vous les passera joyeusement en compagnie de sa famille et de ses amis.
Mais si vous faites partie de cette liste d'envoi, il y a de fortes chances que, quels que soient vos projets de vacances, le sujet de conversation se déplace à un moment donné vers l'environnement.
…et ouf, oui, ça a été toute une année.
Voilà pourquoi, dans l'intérêt du bien-être général – et par souci d'optimisme – je souhaite prendre quelques instants pour souligner certaines des bonnes et grandes choses qui se sont produites cette année pour l'environnement. Car il y a beaucoup de victoires qui méritent d'être célébrées et qui n'auraient pas été possibles sans votre soutien.
Le travail de nos sections régionales pour lutter contre la pollution plastique, améliorer la qualité de l'air, faire en sorte que la Nouvelle-Écosse abandonne le charbon, faire pression pour la création d'un nouveau parc urbain national à Edmonton et protéger les habitats des oiseaux au Québec fait une différence pour la nature. Partout au pays, nos sections régionales motivent les gens à prendre position et à voir le monde qui les entoure sous de nouveaux angles.
Notre section jeunesse sensibilise les gens aux problèmes les plus cruciaux de notre époque et nos programmes Wild Child ont réussi à faire profiter les enfants de la nature pendant plus de dix mille heures.
Ensemble, nous avons fait pression sur les gouvernements, invité de nouvelles voix à rejoindre le débat sur l'environnement, protégé des habitats essentiels et encouragé les générations futures à profiter de la nature et à la protéger.
Nous œuvrons pour un avenir écologiquement juste pour tous. Cet objectif n'est pas sans embuche. Mais la nature peut triompher contre toute attente, ce qui devrait nous inciter à faire de même.
Alors, que demandons-nous de vous avec ce courriel ? C'est simple : n'oubliez pas de partager avec votre famille les bonnes nouvelles aussi.
Joyeuses Fêtes de la part de toute l'équipe de la Fondation Sierra Club Canada !
Conor
P.S. Tout ce travail est rendu possible grâce à nos donateurs et supporters dévoués. Veuillez faire un don aujourd'hui pour que nous puissions poursuivre ce travail,
P.P.S. Vous vous attendez à des « discussions » animées sur le changement climatique pendant la période des fêtes ? Voici une ressource qui pourrait vous aider à dissiper certains mythes courants sur le climat. Saviez-vous aussi que nous pourrions utiliser les parcs solaires pour aider à soutenir les populations d'abeilles ? Ce sujet n'a rien à voir avec le reste de ce message, mais c'est tout de même une bonne nouvelle qui mérite d'être partagée.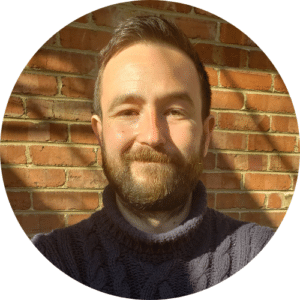 Conor Curtis
Directeur de la communication
Fondation Sierra Club Canada