When an Environmental Assessment Act and Clean Air Day Get Turned on Their Heads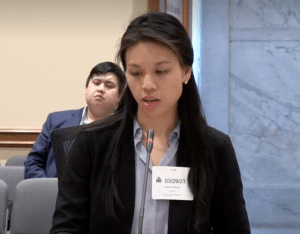 The past few months have been a busy time for Sierra Club Ontario. From beach clean ups to a biodiversity caucus, we have been working with our community to find meaningful opportunities to engage.
We have also been hard at work navigating very sticky situations: a bill that promises to gut environmental protection, and a Clean Air Day darkened by the wildfire skies.
Using Bill 69 to gut Environmental Assessment Act is destructive; not "reducing inefficiencies"
Sierra Club Ontario's Director Jessica Murray presented to the Ontario Provincial Standing Committee on Heritage, Infrastructure, and Cultural Policy regarding concerns pertaining to Bill 69. Read more about her full presentation.
Biodiversity Caucus: Co-Hosted by Sierra Club Ontario and Canadian Environmental Network
On June 27th, we teamed up to encourage engagement with the ongoing public opportunity (offered by the federal government) to contribute and share feedback on biodiversity policy, specifically on Canada's 2030 Biodiversity Strategy.
A "Clean Air Day" in the Middle of Raging Wildfires
With wildfires across the country, the irony was not lost on many when Clean Air Day rolled around in June.
Jake Cole, Sierra Club Canada Foundation member and former leader of the Breathe Easy campaign shared insights from his readings near Ottawa:
"People should not be spending any time outdoors right now unless they absolutely have to. And if you have to go outside you should get out one of your Covid masks to wear when you're out there.
If you are staying at home, keep your doors and windows closed. If you can, run your furnace blower and ensure that you have a good, high quality clean filter on it. That will help clear the air at least somewhat, in your home."